We are 8 years old!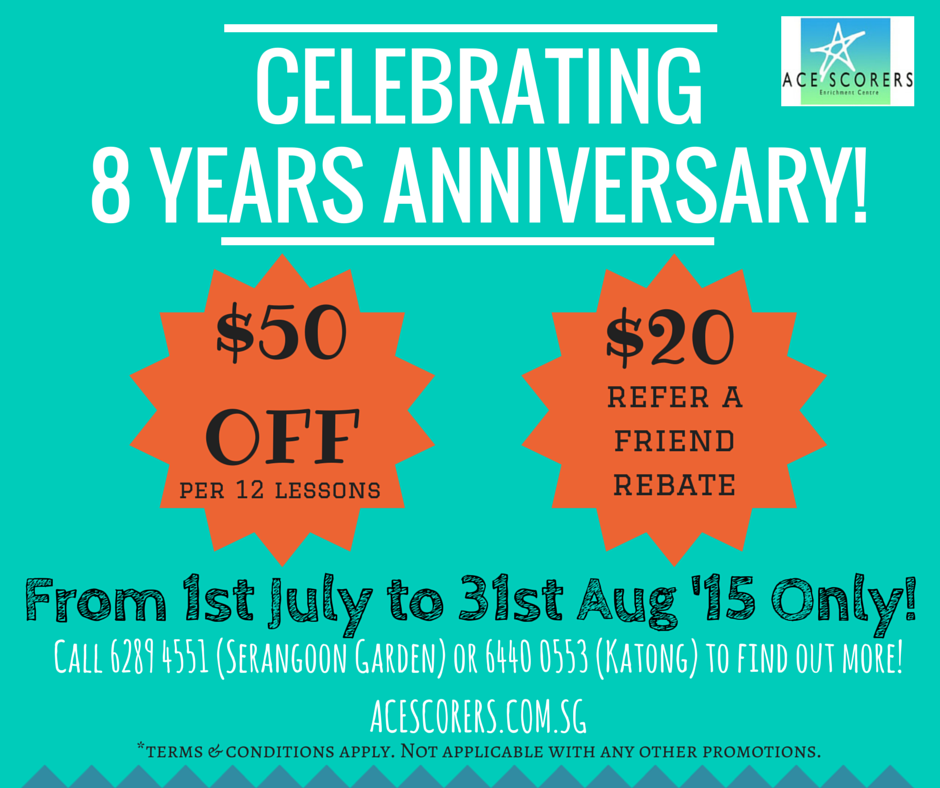 We are 8 years old!
Dear Parents and Students
Thank you for your support all these years! We are happy to have served numerous students and parents for the past 8 years and hope to be able to do so for many years down the road!
This year in conjunction with SG50, we would like to extend a discount of $50 for every 12 lesson sign ups. Do approach our friendly receps for more information.
And in case you have not received the hard copy of our newsletter, here is the link. See if you can spot anybody you know inside!
Thank you
Mr Teng and Ms Joyce